If you are curious about science and technology... enjoy learning about new things... and can explain complex tasks in simple prose... you could be earning six figures as an independent technical writer - starting right away.
Dear Writer:
The world sometimes thinks of writing as a glamorous profession.
But when I began my writing career in 1979, I started in an area many would consider the most unglamorous writing niche you could imagine.
I was just out of college, and I had been hired as a staff technical writer by a division of Westinghouse that manufactured radars for airports.
I had applied for another position. But when I mentioned during my job interview that I liked to write and had written for my college newspaper, they offered me a job as a technical writer - something I had not previously considered.
So I got into technical writing by happy accident. But should you do it on purpose?
I say 'yes' - for three important reasons.
First, we live in a technological era. Demand for good technical writers has never been greater.
Second, technical writing pays considerably better than most forms of journalism, nonfiction freelance writing, and many other writing niches. Annual earnings for hard-working freelance technical writers can surpass the $100,000 mark.
Third, technical writing is NOT boring. Far from it! As a technical writer, I've written about some of the most fascinating subjects you could possibly imagine - everything from solar energy and fuel cells to nanotechnology and robotics.
Wanted: skilled technical writers
Thousands of technical writers are urgently needed in virtually every industry you could imagine: aerospace... biotech... computers... electronics... health care... manufacturing... transportation... the list goes on and on.
The most important thing for you to know right now is that you don't need to have a technical background to succeed as a technical writer!
You don't need a Ph.D. or even a Bachelor's degree in science or engineering to qualify. Nor do you need formal training in technical writing.
Of course, if you DO have experience or education in engineering, science, or computers, so much the better. You'll have a bit of a head start in understanding some of the subjects you may be asked to write about.
But in either case, your clients supply most of the information you need for your writing assignment. When you don't understand something, subject matter experts - engineers, programmers, or scientists with in-depth knowledge - are assigned by the client to answer any questions you may have.
As long as you can ask intelligent questions and listen to the answers, you'll never get stuck or stumble in a tech writing project.
How to get lucrative tech writing assignments fast
You can earn a handsome living as a freelancer specializing in technical writing. Or, you can make tech writing one of several areas you handle. It's your call.
In our e-book, How to Earn $100,000 a Year as a Freelance Technical Writer, Linda Capriotti and I draw upon our combined half-century of experience in technical writing... telling you everything you need to know to succeed in this rewarding field.
Including:
The top 5 niches in freelance writing today. Page 5.
Should technical writers use or avoid jargon? The answer may surprise you. Page 32.
10 proven techniques for marketing and promoting your freelance technical writing services and getting new clients. Page 62.
A formula for accurately calculating pay rates for technical writing assignments. Page 64.
Make money writing simple instructions for assembling shelving, barbecue grills, and other household items. Page 17.
8 tips for editing technical copy to achieve greater clarity and eliminate typos and other errors. Page 38.
15 industries where freelance tech writers are actively being sought for high-paying assignments. Page 8.
6 steps to building a lucrative freelance practice as a technical writer. Page 9.
Freelance technical writing opportunities in the defense industry... government agencies... high-tech companies... software publishers. Starts on page 42.
5 important trends affecting how much money you can make as a freelance tech writer. Page 65.
Do you have to be an actual rocket scientist to write design documentation for NASA? Answer on page 19.
How to generate a gross annual income of $100,000 a year as a freelance writer - even if your billing rate is under $100 an hour. Page 66.
The 15 hottest industries for technical writers today. Page 48.
Preparing an effective resume for sending to potential writing clients. Page 67.
Increase your marketability as a freelance technical writer by mastering these'authoring tools.' Page 10.

3 ways to bill clients for your freelance technical writing services. Page 68.
Getting started as a freelance technical writer. Plus: choosing the right corporate structure (LLC, S corporation, C corporation, sole proprietorship). Starts on page 50.
Creating a contract or agreement that ensures you get the fees you and the client agreed upon for the work contracted for. Page 69. And see page 78 for a model agreement you can use.
10 tips for working with technical contracting agencies. Page 88.
Where should you do your writing - at home, a rented office, or on site at the client's location? Page 53.
4 steps to having successful sales meetings with potential writing clients and closing more sales, more often. Page 71.
Get paid $72 an hour teaching systems administrators how to run their corporate networks more efficiently. Page 20.
Choosing the right PC, software, and Internet service for your new technical writing business. Page 54.
7 skills you must develop to maximize your success in technical writing. Writing is only one of them. Page 11.
Setting up a freelance technical writing web site. Page 55.
What to do when potential clients ask for writing samples or a client list- and you don't have either. Page 56.
Break into the lucrative field ofprocedure writing.' Page 21.
Add value to your technical writing services with this 4-step process for conducting"usability testing" on the documentation you write. Page 13.
19 tips for successful meeting with your technical writing clients. Page 83.
What to charge for writing online help... proposals... reference materials... release notes... scientific reports... technical papers... articles... system documentation... troubleshooting guides... and tutorials. Starts on page 21.
5 tips for interviewing subject matter experts (SMEs) to get the information you need for your writing assignment. Page 14.
11 steps to becoming a successful technical writing specialist in any field. Page 28.
Make up to $80 an hour writing Application Programming Interface (API) guides. Page 16.
12 keys to effective technical writing. Page 31.
Estimating the amount of time and work required to complete a technical writing assignment so you can give the client estimate that's not too low or not too high. Page 57. Also see page 82 for a sample estimate.
How to get writing assignments through technical contracting agencies. Page 60.
Sample resume, cover letter, and 14-point resume preparation checklist for tech writers. Page 73.
39 technical contracting agencies and job search sites... technical writing organizations and technical societies... authoring tools... starts on page 84.
And much more....
"The book looks like a treasure trove of good information."
--Stephen Munnings

Order now and save $20
After I left Westinghouse, I began freelancing, doing both technical writing and copywriting - all for technical products.
One of my first jobs was 12-page manual on how to install underground sprinkler systems, for which I was paid $5,000... quite a lot way back then.
Another was for a paper on mainframe computer security. The paper was considerably more work - and more complicated - than the sprinkler job. But the check I got was for $10,000. So you can see the tremendous earning potential in writing technical materials.
But you won't pay $10,000... or $5,000... or even $50 for my step-by-step guidelines on how to break into - and succeed at - freelance technical writing.
You can download my guide to freelance tech writing now for only $39 - a $20 discount off the list price of $59. That's less than I charge for just 5 minutes of my time.
And that's the investment you make only if my advice on how to break into freelance technical writing works for you... and gets you paying jobs
If it doesn't, your cost is zero. Zilch. Nada. Nothing. Because you can...
Use it risk-free for 90 days
That's right.
If How to Earn $100,000 a Year as a Freelance Technical Writer doesn't help you land at least one freelance writing technical writing assignment paying at least $1,000 or more....
Or you are dissatisfied for any other reason... or for no reason at all... just let me know within 90 days.
I'll refund your $39 payment in full. No questions asked. And you may keep the e-book with my compliments. That way, you risk nothing.
So, what are you waiting for?
To order How to Earn $100,000 as a Freelance Technical Writer on a 90-day risk-free trial basis, just click below now:

Sincerely,
Bob Bly
P.S. Quick-Response Bonus! Order How to Earn $100,000 as a Freelance Technical Writer today and get a FREE 58-page Bonus Report, Secrets of Successful Software and Technology Marketing: How to Sell to Engineers, Programmers, and Other Techies and Their Managers (list price: $29) - yours to keep free even if you return my technical writing guide for a refund
Here's a sampling of what you'll find inside:
10 tips for writing better user manuals - page 49.
Selling technology products to non-technical buyers - page 24.
20 secrets of selling software in print - page 43.
Increasing response rates to direct mail generating leads and sales for high-tech products - page 27.
6 things I know for sure about marketing to engineers - page 45.
And more....
To order How to Earn $100,000 as a Freelance Technical Writer on a 90-day risk-free trial basis... and get your FREE bonus report... just click below now:

About Bob Bly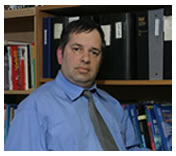 Bob Bly is a full-time freelance copywriter specializing in direct marketing. He earns well over $600,000 a year from his writing, speaking, and consulting, and became a self-made multi-millionaire while still in his 30s.
A copywriter for more than a quarter of a century, Bob has written promotions for more than 100 clients including Phillips, Agora, KCI, 21st Century, Weiss Research, EBI Medical Systems, Sony, IBM, AT&T, Grumman, Crain Communications, McGraw-Hill, Intuit, and AlliedSignal.
Bob is the author of 70 books including
The Copywriter's Handbook
(Henry Holt) and
Public Relations Kit for Dummies
(Dummies Series). He has published more than 100 articles in such publications as
Successful Meetings, Direct, Business Marketing, Writer's Digest, and Amtrak Express.
Bob's writing awards include a Gold Echo from the Direct Marketing Association, an IMMY from the Information Industry Association, two Southstar Awards, an American Corporate Identity Award of Excellence, and the Standard of Excellence award from the Web Marketing Association. He also taught marketing at New York University.
Bob has appeared as a guest on dozens of TV and radio shows including The Advertising Show, Bernard Meltzer, CNBC, and CBS Hard Copy. He has been featured in major media ranging from the
LA Times and Nation's Business
to the
New York Post and the National Enquirer.
He was a featured speaker at the 2006 annual conference of the National Speakers Association.
About Linda Capriotti
Linda Capriotti is a copywriter, marketing consultant, seminar leader, motivational speaker, and a management/organization development consultant. She has 20 years' experience serving clients in telecommunications, high-tech, business-to-business, business-to-consumer, retail, energy, catalog, health, science, medical, defense, government, financial, and many other industries.
She writes direct response promotions, catalogs, Web sites, e-mail campaigns, newsletters, brochures, articles, curriculum, pamphlets, direct mail campaigns, case studies, scripts, books, e-books and other materials that companies use to increase profits.
Twenty-five of Capriotti's client marketing pieces have won top national and international awards from marketing organizations such as IABC Bronze Quill, American Graphic Design, Creativity, Inc., National Creativity, National Printing Industries of America, Design 2K, and Corporate ID. In 2002, she received the coveted Katie statue from the Press Club of Dallas.
What they say about Bob Bly's copy and counsel
Good things are happening. I am getting a steady stream of Trial and Demo requests from the new site. These requestors are filling out the entire contact form. The site is simpler now, and I am still working to make it even more so. I appreciate your work.'
-Jim Romano, DataForceOne
Thank you so much for your wonderful work. It has been a pleasure working with you and I look forward to working with you on another project in the near future. You were always available, quick to answer questions and always exceeded my expectations. You truly are a gifted writer.'
-William McElleney, IBM
Bob, again thanks for the great copy. You consistently help us reach customers with compelling, actionable content, when others just can't!'
-William McElleney, IBM
The feedback keeps coming in and we all agree yours was a truly helpful, useful, insightful and effective workshop. You did a fantastic job inspiring the troops and we've already begun applying some of the key learnings.'
-Paul Connors, Copywriting Manager, A large financial services company in the Chicago area
Bob...your creative work, patience, and 'partnership' with us at IT Group has virtually propelled us to another level of business professionalism and recognition. The response we've received from your letters has been nothing short of tremendous. We've not only derived significant business from these unforgettable mailings--your efforts have sparked a creative energy within our ranks which will assist us in years to come. Thanks for your guidance and counsel.'
-John A. Fallone, IT Group International
I hired Bob on his reputation, and found it is well-deserved. His fact-finding process in preparation to write our copy was both painless and enlightening. The final deliverables were right on time as promised, and better than expected - which is saying a lot because my expectations were high. The first time I read his copy for our project, I literally got chills down my back - he nailed it the first time. Wow.'
-Dennis Rosenberg, VP Marketing, VNUS Medical Technologies, Inc.
Bob Bly did an amazing job with our company brochure. We are very impressed with his capacity to learn our product and to write copy so clearly and pointedly. Bob Bly is a great marketing investment.'
-Michael Manoussos, Manhole Barrier Systems
Great white paper! I'm in favor of the entire submission. Please congratulate Bob on a great effort.'
-Michael C. Howard, Chasm Recovery
Your Tax Loopholes ad looked great and is performing very well. Thanks for the strong copy.'
-Brian Kurtz, Boardroom
You did an excellent job. It's been a pleasure working with you on this project.'
-Edward Brunet, Decatur Professional Development, LLC
Thank you very, very much for doing such a great job on the ad. I was one of those folks who would read the ads in the DAK catalog by Drew Kaplan and this was as enjoyable for me as that.'
-Chris Pickering, MeritDirect
Bob... Just got the copy and advertisement you did for my new book... It's great! You are good! Great job... you have tremendous insights into what excites and what sells!'
-Don Libey, Libey Incorporated
In my opinion, you are the best copywriter in the software industry.'
-Judy MacDonald, Director of Marketing, Direct Response
When I received the piece, I thought, I'll have to skim over it now and read it later. But, once I started, I couldn't stop! You did a GREAT job with Ken's story. I love it. It kept me reading. I'm VERY pleased with it.'
-Craig Simpson, Ken Roberts Company
Bob, It's been a pleasure to work with you!!! Thank you so much! I'm very happy with the copy; I feel it will give me good results.'
-Alejandra P. Bigai, Romanicos Chocolate
Thanks again for a great job.
'Thanks again for a great job.'
'Thanks again for a great job.'
I just wanted to thank you again for the excellent work you did for us. You are the man and I can't tell you how much I admired your approach and service. Although I've never worked with a copywriter before, I think you set the standard pretty high. I look forward to working with you again. You certainly have my vote for the next round!'
-DP Jovine, Tycoon Research
Great job - I'm always amazed at how you can boil the complex down into simple terms. It flows very well.'
-Kyle Hodgens, Capital Financial Media
Thank you for the copy. I see why you're the expert. It's so simple, it's brilliant.'
-Sau Hyoung Pak, Big Machine
'The radio spots are very well done. I am very impressed with your work and copywriting expertise. We will be making the changes to the print ad as you suggested. In the future we may work with you to design a totally new print ad. Again I'd like to say I'm impressed with your services. You were prompt, informative, and definitely know your stuff. We will be recommending you to others and doing repeat business.'
-Joshua Andrews, Health Solutions, LLC
'When people get to the promotion, the promotion has a good conversion rate. In one test, it actually had a 14% conversion to sale... can't ask for much better than that.'
-David Galland, Casey Research
"I loved the ad! I don't see any reason for revision so I have already put through a check request for the balance I owe you on the ad. We are very excited about this one. I can't wait to see how it does. Thanks so much!"